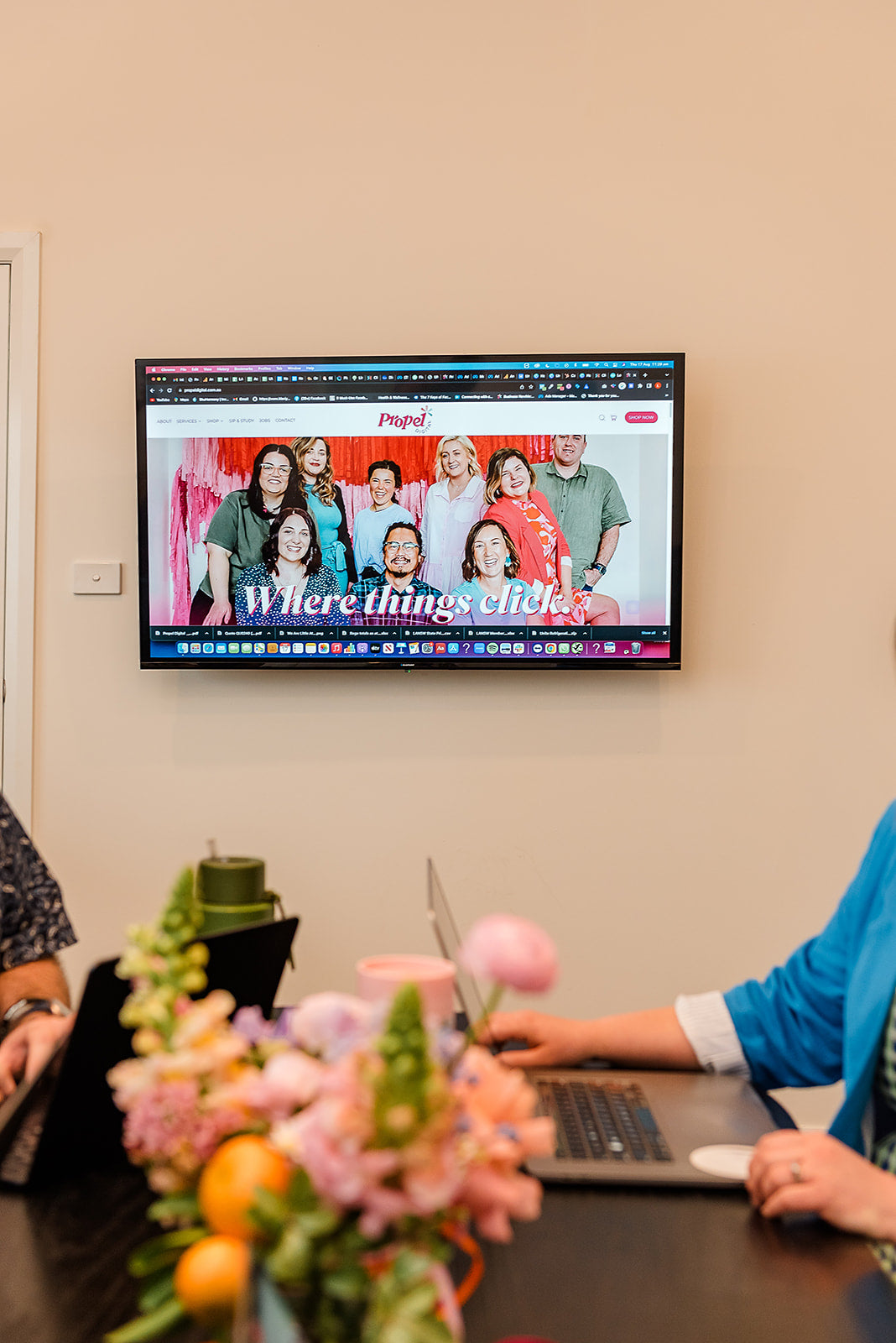 It's time to build a website you're proud of...
Hands up if you've been guilty of judging a business by the state of their website. Believe us, it's more common than you think.
So, if your existing website needs a refresh, or if you need a new website built from scratch, Propel can help your business put its best foot forward online with a site that is easy-to-use, beautiful, and effective.
Picture this...

You're the owner of a site that not only looks great, but converts well and has organic traffic out the wahzoo!

You're selling products like crazy and you can't keep up with the orders and enquiries.

Visitors to your site? They're mesmorised by first glance. They know instantly what it is they need from you, and exactly how they can get it.

Yep, your site automates, communicates and and permiates your business desires to your clients.

Sounds just perfect, doesn't it? Well, it doesn't have to be a dream! It can be a reality! All you have to do is click the button below to get a quote.
What the Propel Posse are saying...
""We have used Loz's expertise to modernise, refresh and rebuild our website onto a new user-friendly platform. She made great suggestions along the way, including integrating methods to capture leads more effectively. We are extremely happy with the result! Loz's work has been invaluable to our business as we continue to grow. Highly recommend Loz for her digital marketing and website design services.""

""We love our new website and the team were so responsive, easy and professional to work with. They took our ideas and put them into an even better product than we could have imagined. Thank you Propel Digital.""

""Propel Digital have been a life saver when it comes to websites. They have been so efficient in updating, trouble shooting and answering our million questions! We highly recommend them.""

""We took our website and online shop design to Propel Digital, looking to support local business and also seeking that personal touch. Lauren took care of webdesign, product photography, word-smithing, and all our confusing instructions! We highly recommend Propel Digital to deliver a great product that helps your business find your customers.""

""I reached out to her to redesign my website which she did an incredible job of and continues to walk me through any queries I have when editing or adding things to it. I highly recommend Loz at Propel Digital and have no doubt I will use her services again in the future.""